Blinds and Shutters in Fleming Island, FL
Your home's transformation begins with the perfect blinds and shutters from Flooring America of North Florida. When it's time to upgrade your blinds or shutters or you're embarking on a home renovation project in Fleming Island, FL, look no further than Flooring America of North Florida. We offer a diverse range of blinds and shutter options that seamlessly complement any interior. Whether you want to switch up the design with statement blinds or add better light control with affordable and minimalist blinds, we're here to assist you in selecting the perfect window treatment for your needs. Visit our showroom conveniently located in Jacksonville, Florida, and explore our extensive collection of blinds and shutters today!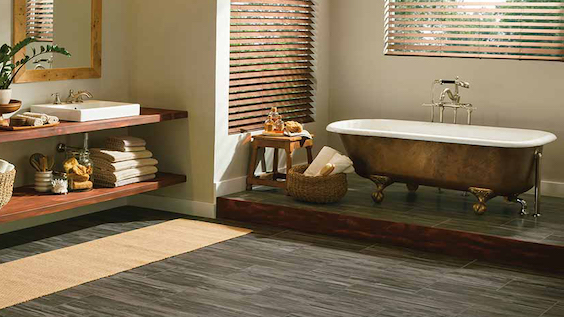 Choose From A Variety of Blinds and Shutter Types
At Flooring America of North Florida, we are more than just your local flooring store. We are committed to providing Fleming Island customers with a wide array of home remodeling solutions, including window treatments. When you visit our showroom, you'll discover the following types of blinds and shutters:
Blinds
Blinds are an excellent choice for budget-conscious consumers who want a simple and effective product. Blinds can seamlessly blend in for a discreet appearance or add a vibrant pop of color and design flair to your space. Available in various materials, including metal, plastic, and wood, blinds are perfect for an easy-to-clean window treatment solution. Our specialists are happy to walk you through each type of blind. Popular styles of blinds include the following:
Aluminum Blinds
Mini Blinds
Panel Blinds
Roller Blinds
Venetian Blinds
Vertical Blinds
Wood Blinds
Shutters
Shutters have a timeless style and enduring charm that's been used for centuries. These types of window treatments can be used on both the interior and exterior of a window frame. Offering many useful qualities, such as superior light control, increasing property resale value, and even boosting insulation are what make window shutters a wise investment. Shutters come in a variety of styles, including the following popular selections:
Board and Batten Shutters
Cafe Style Shutters
Louvered Shutters
Panel Shutters
Plantation Shutters
Shaker Shutters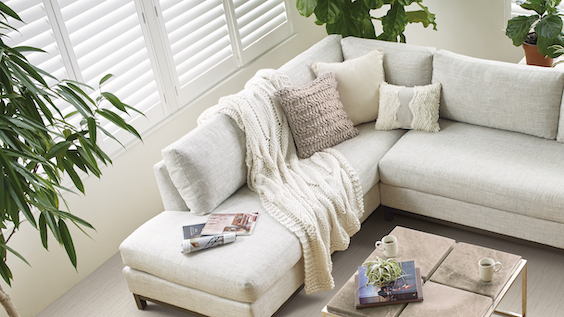 The Many Benefits of Blinds or Shutters for Your Fleming Island Home
Blinds and shutters are not only essential for enhancing your home's design but also for their practicality. Many Fleming Island homeowners opt for these window treatments because of their sleek design, which seamlessly complements almost any interior. Here are some advantages of installing blinds or shutters in your Fleming Island home:
Privacy: Installing blinds or shutters provides your family with the privacy and peace of mind needed to feel safe and comfortable in any room of your home.
Enhanced Interior Design: Blinds and shutters can be as subtle or as eye-catching as you desire, allowing you to achieve the perfect balance between functionality and aesthetics.
Light Control: While natural light can make any space feel brighter and more spacious, it's helpful to control the amount of light that enters a room. From keeping your home cooler in the hot Florida Sun to preventing fading, blinds and shutters are important for manipulating natural light.
Lasting Quality: When you purchase new blinds or shutters at Flooring America of North Florida, rest assured you are receiving top-quality brands that are built to last.
Easy Blinds and Shutter Selection with Our Local Experts
Choosing the right blinds or shutters can be overwhelming with the plethora of options available. However, our local Fleming Island experts are committed to making your shopping experience simple and fun! We'll inquire about your current window treatments, your preferences, performance needs, and design goals. With this information, we'll help you select the best blinds or shutters for your windows.
Professional Blinds and Shutter Installations
Opting for professional installation ensures the longevity of your blinds and shutters. Our local installers possess the expertise needed for all aspects of window treatment installation. After an in-home measurement, we ensure that each product is precisely fitted and securely attached to the window frame. When you choose to work with our team, you can trust that your blinds and shutters will look fantastic and endure for years to come. We'll schedule a convenient installation time to ensure a quick and hassle-free remodel. When you're ready to update your window treatments, visit our Jacksonville showroom!
Contact us today to explore our extensive selection of blinds and shutters. We take pride in serving Fleming Island, FL, and the surrounding Duval County communities.